You know that turquoise blue sea, very typical of the Caribbean? That sea that looks photoshopped? Yes, you can find it in Punta Cana, at the Dream Dominicus hotel. An incredible hotel for any occasion, be it a family trip, honeymoon or even a wedding in Punta Cana.
THE HOTEL
Dreams Dominicus is located on the Bayahibe beach, in the La Romana region. It is 50 minutes away from Punta Cana International Airport and 1h30 away from Santo Domingo airport, but this is not an obstacle for those looking for tranquility, a beautiful hotel and a breathtaking beach.
Following the all-inclusive concept, this hotel has several amenities for guests, such as Wi-Fi throughout the resort, unlimited food and drinks, SPA, gym, entertainment for the whole family, among others. It is a truly unlimited luxury hotel.
Dreams Dominicus has 488 rooms, of different categories. The hotel is separated into 16 two- or three-story buildings. All rooms are well equipped, decorated and modern. All suites have: TV, 24-hour room service, hairdryer, mini bar stocked daily, balcony, coffeemaker, and more.
For travelers looking for more exclusivity, the hotel has Preferred Club categories. For those thinking of getting married in Punta Cana, the preferred rooms are incredible for a beautiful bride making of.
One of the things I like the most about this resort is the tranquility it gives. All buildings are white. It gives an impression of lightness. Not to mention it looks like we are in Greece. The hotel is beautiful!
The resort structure is excellent! The swimming pools are in the middle of the hotel, while the buildings are on the sides. This facilitates mobility and all common areas are easily accessible.
Aerial View - Dreams Dominicus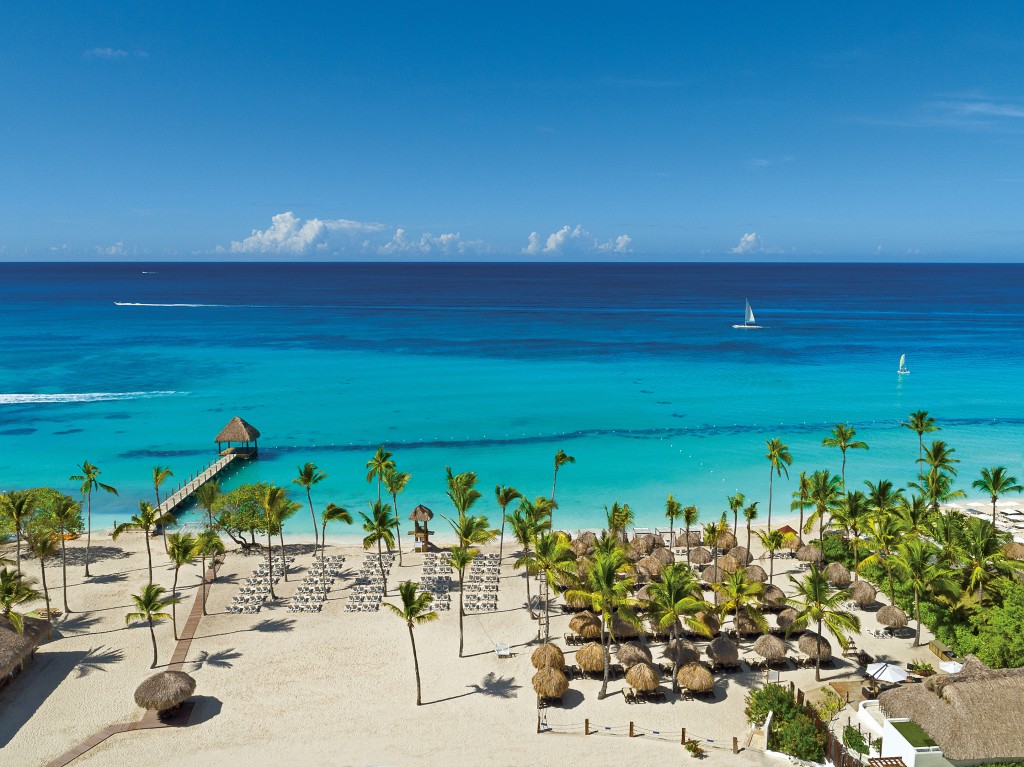 Beach - Dreams Dominicus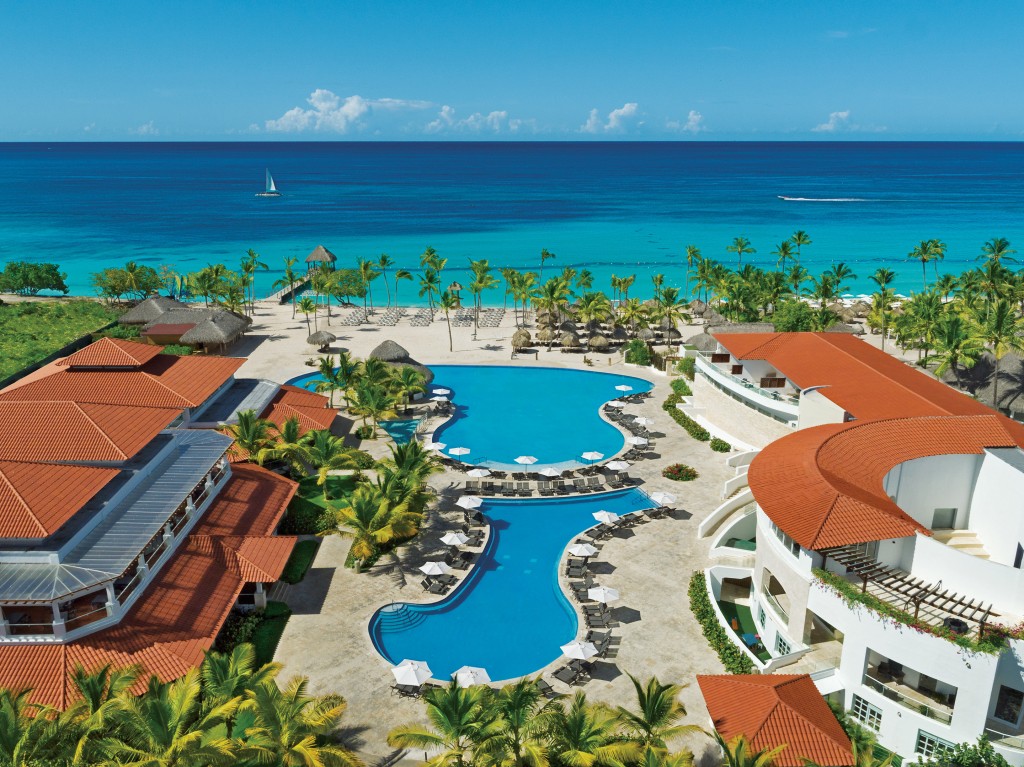 Pool - Dreams Dominicus


GASTRONOMY
Dreams Dominicus has ten restaurants, of different specialties, which are: four à la carte restaurants (French, Asian, Italian and Mediterranean); a buffet, a café, a grill (for quick meals) and a space for snacks, with delicious pizzas. In addition to these, there are two other restaurants for preferred guests, which are a pizzeria and another buffet restaurant.
Like practically all all-inclusive hotels, Dominicus is very concerned with the food of its guests. In all restaurants, there are vegetarian and gluten-free options. Any other type of food restriction is asked at the entrance of each one. The chefs readily offer a choice of dishes for any type of restriction.
In addition to the restaurants, the hotel also has seven bars throughout the property. One is also specific to preferred guests. The rest are scattered among the swimming pools, beaches, nightclub and hotel lobby. All with national and international drinks.
My favorite bar is the one in the lobby. There you will find the greatest variety of drinks. Not to mention that the space is totally pleasant and open. Beautifully decorated. At night, it is the perfect place to have a drink before or after dinner.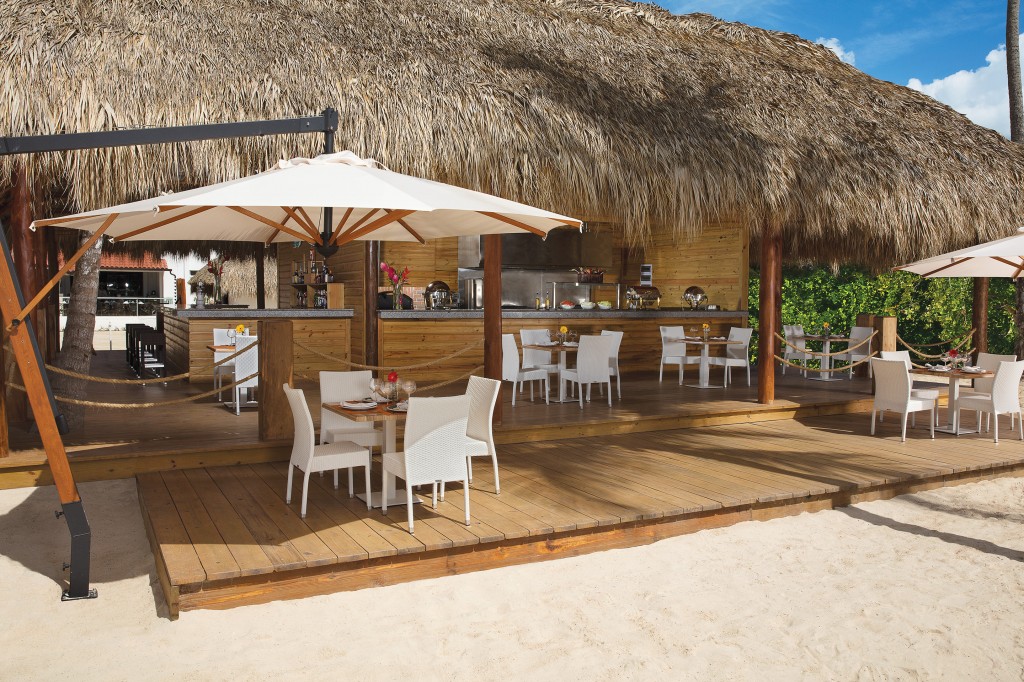 Beach Bar - Dreams Dominicus
Preferred Club Pizzeria - Dreams Dominicus
French Restaurant - Dreams Dominicus
In addition to activities for the whole family, including beaches and swimming pools, Spanish classes, dance classes and so on, the hotel has an open-air theater. There, nightly activities and performances take place. For adults, the party continues at the hotel's nightclub, Desire, from 10 pm to 2 an, adults can dance to the sound of a DJ and/or live music.
The hotel has three swimming pools, one of which is an infinity pool, one for activities and one for relaxation. For children aged 3 to 12, the hotel has an exclusive area monitored by professionals, where parents can leave their children, while enjoying the hotel.
There is also Core Zone, a teen club for teenagers aged 12 to 17. There they can play video games, ping-pong, pool, etc.
Relaxing Pool - Dreams Dominicus
Infinite Pool - Dreams Dominicus
Preferred Pool For Kids - Dreams Dominicus

DREAMS DOMINICUS SPA
In addition to the swimming pools, bars and all areas for guests to relax, the hotel has an incredible and very complete spa. Services range from relaxing massage to hydrotherapy.
For those who want to do a destination wedding, a spa at the hotel is very important. Because they end up attending each guest, with the desired services (usually hair and makeup).
The advisory service schedules the desired services even before the trip. Thus, guests do not have to worry about availability of schedules.

WEDDING AT DREAMS DOMINICUS
In this hotel, scenery is the least of the problems. The resort has two structures, fixed for ceremony. One on the beach, for those who like a ceremony with toes in the sand. And a very exclusive area. There at Dreams Dominicus you can have your wedding at the pier, a very exclusive pier, surrounded by the beautiful sea of the hotel on all sides, this is my favorite area!! In turn, it is for a more limited number of guests, up to 120 people – which, for a Caribbean wedding, is quite a lot.
For parties, the areas are the most varied. It can be on the beach, swimming pool or in a beautiful square, which is in the middle of the resort.
The areas are great for elopement wedding (just the couple), mini wedding or even wedding with a great number of guests. It is always possible to adapt to what the couple wants.
The hotel only makes two types of weddings: symbolic wedding ceremony or legal wedding ceremony. Dominicus does not hold religious ceremonies.
The hotel has four wedding packages, including: one for up to 10 guests; two packages for up to 20 guests; and one package for 50 to 100 guests. However, they can all adapt to the couple's needs.
In addition to the basic decoration included in all of them, each package has its particularity. Cheers has local partners who help with the entire project in the event, since they are all personalized, according to the taste of each couple.
Making a destination wedding, for many, is challenging. Doing everything at distance and, especially, in a country with a different language and culture, is much more complicated. Because it is a dream, it is very important to have a wedding consultant, people who are experts in the subject and who will make all the difference in the final result. The staff will assist in choosing the hotel, package and production for the entire event. So that the couple's big day will be as dreamed.
Pier - Dreams Dominicus - Photo: Renata Souza
Carol e Lucas Wedding - Photo: Rogerio Lopes
Carol e Lucas Wedding - Photo: Rogerio Lopes
Carol e Lucas Wedding - Photo: Rogerio Lopes
Flavio e Leandro Wedding - Photo: Renata Souza
Flavio e Leandro Wedding - Photo: Renata Souza
Gabriela e Thiago Wedding - Photo: Roberto Tamer
Carol e Lucas Wedding - Photo: Rogerio Lopes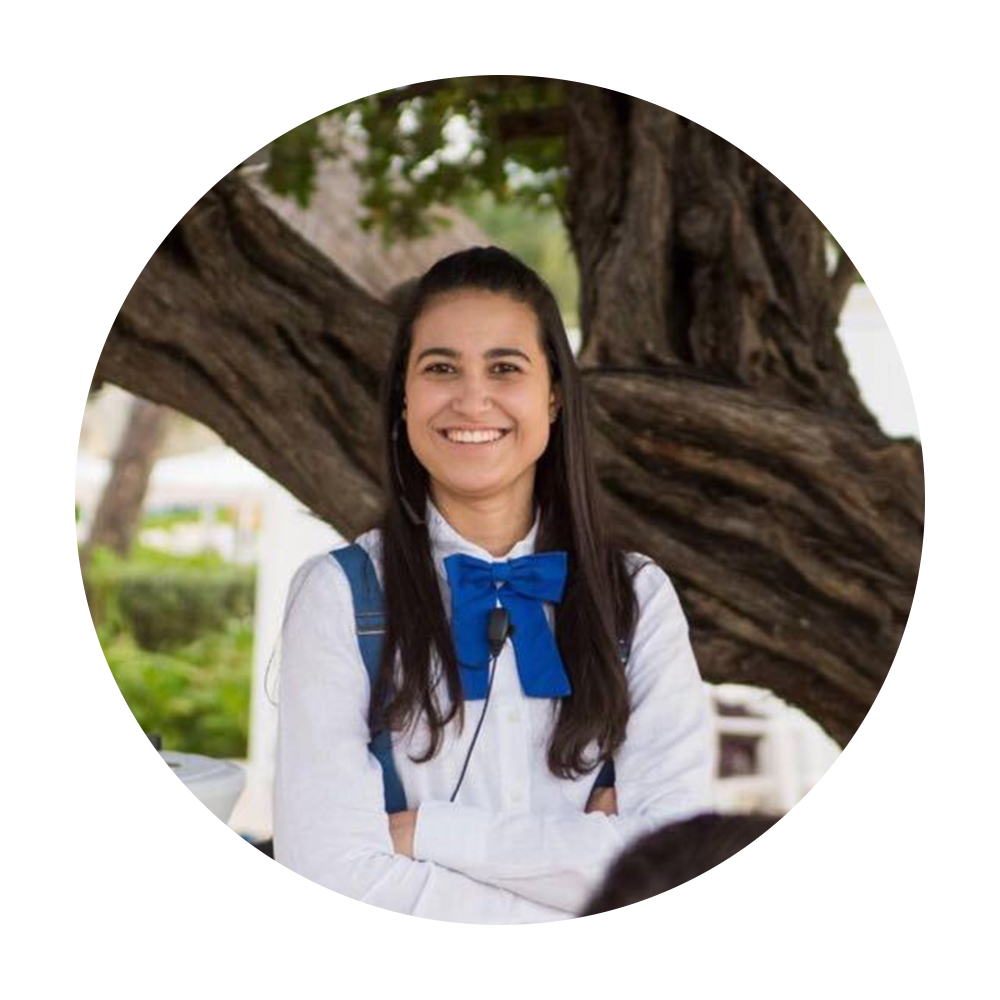 Text written by Caroline Santana - Event Planning Coordinator