Today we will answer the question: Why does Coco Bongo needs to be on your Caribbean wedding schedule?
Even after so many times going to Coco Bongo following our events, it is still difficult to know where to start talking about Coco Bongo. It is not just a nightclub, it is not just a concert hall or a show – it is a mixture of all this, accompanied by an impeccable service that the whole house team is concerned to offer to everyone.
The show starts on arrival, you look up and see the whole structure of the environment, the thematic sculptures that already give a preview of the attractions that we will have at the show and when you realize, the whole group is already with their cellphones taking several pictures with all the poses you can imagine. But it does not stop there! All the way to the dancefloor was designed to give the atmosphere of the night, so, when you finally get there, you can hardly wait to know what's next due to excitement.
It is worth remembering that the house has two types of entrance: regular and Gold Member. The regular entrance would be what we call the dancefloor here in Brazil, ideal for very lively groups that enjoy and are keen on dancing from beginning to end! The Gold Member entrance gives access to a different area, such as a cabin, which is not private, but is very exclusive – there are only 200 tickets per night. In this area the service is designed for those who want comfort to watch the show: chairs, waiter, bar and exclusive bathrooms, in addition to a privileged view of the show.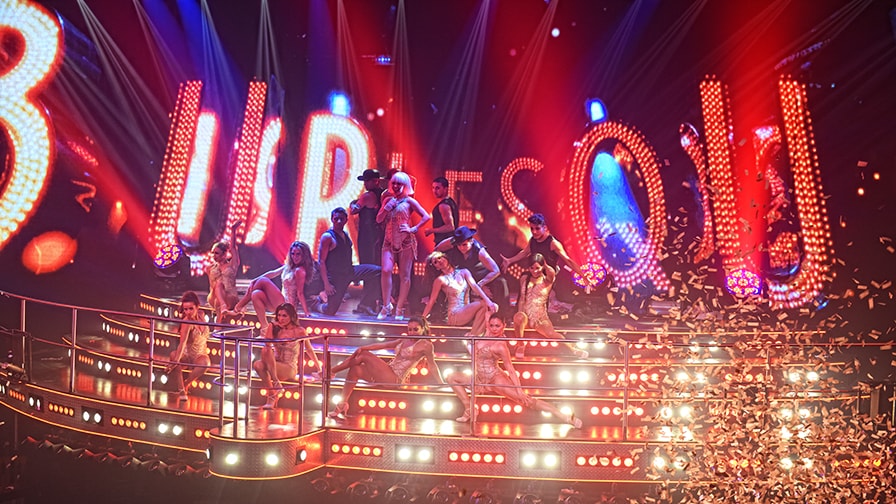 One thing that I always find very cool about Coco Bongo is that there is no dress code; you meet people from all over the world, each with their own style of dress! You can go in shorts and slippers, dress and heels, shorts and flat shoes… what matters is to be comfortable with yourself.
Coco Bongo has a policy of not disclosing images of the performances, so it doesn't take away the magic of the show, right?! But the house has some shows that are classic and very successful, such as Spiderman, 300 and Moulin Rouge, in addition to several moments of interaction with the audience that yield good laughs. We will follow the house policy and keep the surprise for you, but what we can say is that this is not a show just for young people and the performances are designed for all ages (over 18, of course!). Just one more thing: when you see the Brazilian flag printed on the stage, let your voice out and make a lot of noise, for everyone inside to know the joy of the Brazilian people!
So, if you are a bride or groom and are wondering what to do at night with your guests, save a day in your schedule to get to know this experience! And if you already know it, you will probably notice details that you had not noticed before.
Coco Bongo was initially opened in Cancun and it was so successful that today it has four units. So it does not matter if you are getting married in Cancun, Playa del Carmen, Punta Cana or Los Cabos; the quality of the show and the fun for couples and guests is guaranteed!
Juliana e Gustavo Wedding - Photo: Danilo Máximo
Thaeme e Fábio Wedding - Photo: Caroline Cerutti
Thaeme e Fábio Wedding - Photo: Caroline Cerutti
Text written by Victoria Viera - Event Analyst